What is the cultural impact of COVID-19?
These are very extraordinary times.
This newsletter was distributed via Mailchimp on 28 March 2020. The following content was reformatted for Substack.
---
A rare sighting of the Makati-Mandaluyong Bridge in Manila, Philippines, free from vehicles during Luzon island's "enhanced community quarantine." Taken by yours truly.
---
On Thursday, I published a report for VICE Asia, exploring how quarantine culture is amplifying existing gaps in social relations, potentially changing the way we interact with one another in the future.

Perhaps the most revealing thing I learned was the oxymoronic nature of quarantine as one that is both isolating and uniting. It has also forced me to reconsider how we develop traditions as we increasingly rely on the non-linear, digital space to cultivate them.

This brings me to ask: How has the coronavirus affected the way we foster culture, and to what extent will this impact how we relate to the physical space? I worry that what we're quick to call as the "new normal" will only amplify existing problems in how we interact with one another, much of which derives value from the outside world.

Let me know if anything in this newsletter makes you think otherwise.

Some housekeeping
Following suggestions sent over by readers, I will compose the following content a little differently, chiming in a more original take on the material I recommend.

So, please continue writing to me your insights or fill out this short survey on what you think of my newsletter so far. I write this newsletter for fun, for free and out of my own spare time, but I want to make sure each and every one of you are gaining some sort of value from it.

Your feedback and recommendations are much appreciated.
---
The history of China's wildlife industry began as famine
This explainer by Vox provides some interesting factoids as to why epidemics appear to always start in China. Many attribute this tendency to the unhygienic conditions in wet markets where animal cages are stacked on top of another with the bottom soaked in all kinds of liquids and excrements. However, these practices are actually a holdover from the Great Chinese Famine between 1959 and 1961, which killed 36 million people and left 900 million others starving.

In 1978, the implementation of the "household responsibility system" meant that households were contracted collective land from the state to independently pursue enterprise. Small, peasant farmers resorted to catching wildlife animals, helping sustain food supplies following the famine. Mass industrialisation of the wildlife industry was legitimised in the 1988 Wildlife Protection Law, effectively making wildlife animals "resources owned by the state" and thus promoted its breeding and farming.

This is relevant for culture because, indeed, an entire logic substantiates these practices based on contexts of tradition, history and struggle. Whether or not such "cultures" should continue, however, is another question up for debate.
We actually saw this coming... kind of
Bill Gates explained how the most "predictable" disaster in human history is not war or nuclear deterrent. Institutions are actually quite invested in preventing these outcomes from happening.

It is, in fact, — you guessed it — a pandemic.

Human beings travel 50 times more across borders than during the Spanish flu in 1918, making us all vectors for disease.

However, unlike in 1918, we are in a better position today to deal with a pandemic than in any previous point in history. It is the neglect of fostering a shared responsibility in global health that makes us ill-equipped. As Vox's Ezra Klein explained:
"According to the World Health Organization, the United States spends more than $8,000 per person, per year, on health care. Eritrea spends less than $20. Traditionally, Americans thinks of that as Eritrea's problem. But if a highly infectious, highly lethal new disease presents in Eritrea, and the world is slow to learn about it, then it will quickly become America's problem."
The article goes further to suggest that basic public health infrastructure, one with field epidemiologists, testing laboratories and emergency operations centres, is relatively cheap to set up — around one American dollar per person a year. While exchange rates vary across countries, there is consistency in this neglect. "The difficulty often isn't money; it's priorities."

...But what about movies?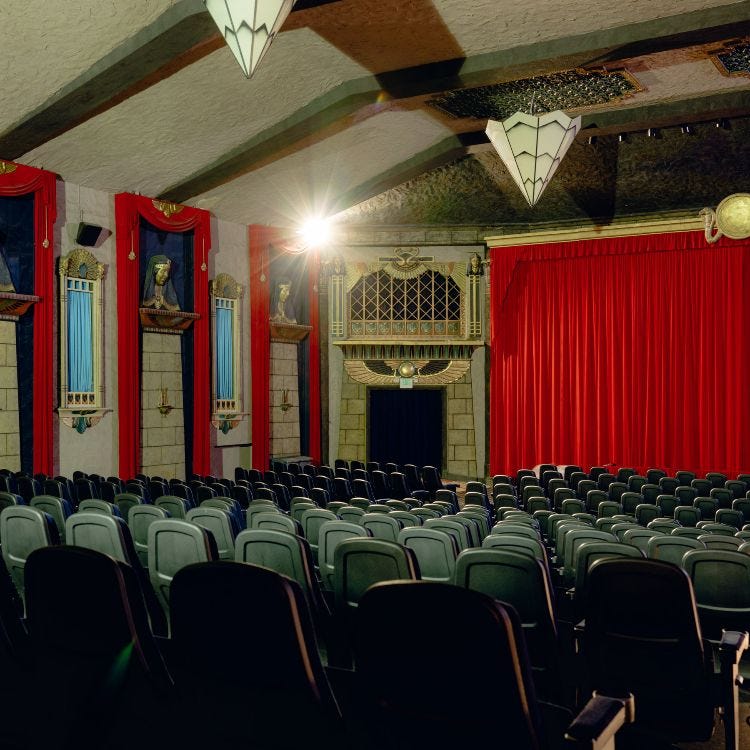 You can follow the movies I've been watching on Letterboxd – a social networking site for sharing opinions and reviews on films.
The nod to Bong Joon-Ho's Parasite during this year's film awards season appeared to set the tone for movies for the rest of 2020: a year of more compelling and international storytelling.

Now, it feels betraying to know that the majority of film productions all over the world have been postponed due to COVID-19, leaving around 120,000 people out of jobs in Hollywood alone.

For this British director, matters became surreal when the virus broke out in Italy where he was working on a short film based on The Decameron — a 14th-century classic of Italian literature in which 10 people hole up in a villa to try to escape the plague. When, in the middle of a shoot, a Blitz-like air-raid siren started blaring, the cast froze. The following description aptly describes what we must all be feeling in more ways than one:
"Everyone thought it might be related to the coronavirus, but it turned out to be the signal for the start of a factory's lunch break."We started joking about it in a way that wasn't a joke," [Nicholas] Hulbert said, adding, "There's been a lot of jokes that weren't quite jokes."
If you're looking for the ultimate list of film recommendations for quarantine, this episode from The Big Picture podcast is the most wholesome. It even includes book suggestions, as well as discussions on the ethics of watching at home and the disgraceful "butthole" cut of Cats.

This is temporary
While these are certainly extraordinary times, it is easy to forget how fleeting all this actually is. I don't agree with this phrase going around right now: "if you're not angry, then you're not paying attention." It betrays the actual nature of attention as one which wanders to new things — those things including other emotional states of being.

This excerpt from David Foster Wallace sums up my point perfectly, namely the banes of adult life in an age of hyperreactivity.
"if I don't make a conscious decision about how to think and what to pay attention to, I'm going to be pissed and miserable every time I have to food-shop, because my natural default-setting is the certainty that situations like this are really all about me, about my hungriness and my fatigue and my desire to just get home, and it's going to seem, for all the world, like everybody else is just in my way, and who are all these people in my way?"
With the coronavirus, people are so engrossed in the present but many for the wrong reasons. These two podcast episodes, from How to Fail with Mo Gawdat (former chief business officer of Google X) and 'Meditation in an Emergency' from Making Sense with Sam Harris, illustrate how we can make more meaningful use of our time as we self-isolate.

In a similar vein, these words by the fictional Hadrian from Memoirs of Hadrian evokes Harris and Gawdat, explaining how we can learn from adversity and the unpleasantness of life.
"Whenever an object repelled me, I made it a subject of study, ingeniously compelling myself to extract from it a motive for enjoyment. If faced with something unforeseen or near cause for despair, like an ambush or a storm at sea, after all measures for the safety of others had been taken, I strove to welcome this hazard, to rejoice in whatever it brought me of the new and unexpected, and thus without shock the ambush or the tempest was incorporated into my plans, or my thoughts. Even in the throes of my worst disaster, I have seen a moment when sheer exhaustion reduced some part of the horror of the experience, and when I made the defeat a thing of my own in being willing to accept it."
---
Matters of less impending doom
My friend Kat and I are launching #RecipePls on @edsa.life, an archive of tips from the internet and beyond on quarantine cooking. We are also soft-launching Delicious Creativity, our creative newsletter on food — please sign up!

This essay by Jia Tolentino on how staying in multiple Airbnb's to finish writing her book, eating marijuana edibles and copious amounts of cacio e pepe, reminded her of why she writes in the first place.

A brilliant long-form piece by Tavi Gevinston (ex-Rookie EIC) on her personal history with Instagram in three acts.

It is time to cultivate the art of sitting still.

My friend Barclay, who graces my newsletter more frequently than I realise, have such relatable words to share on clubbing alone: "I guess clubbing alone doesn't feel lonely because while I have not come with a person, I have, in an abstract and secular sense, come to be with my people."

This review from Brain Pickings is a great digest on Alan Watts' The Wisdom of Insecurity, which discusses the past and the future as abstractions. Our interpretation of both depends on our position in the present.
---
Cultural Learnings is a newsletter written by Sai Villafuerte. You can support it by sharing this post, emailing your thoughts or answering this survey.